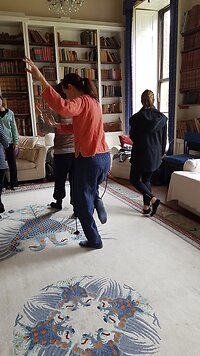 Qigong Health Prescriptions
Qigong is beneficial for the body and soul a daily practice is to be recommended. However, we can also address specific health concerns and issues such as High Blood Pressure, Eye trouble, Breathing difficulty etc. by tailoring the practice to our needs.

Please contact me if you would like to know more.
GIFTS
Buying someone a Shiatsu or a Qigong lesson is a great way to show your appreciation - vouchers to put with cards are available. contact me for information.